Hello! I'm back for my second week of the seller challenge hosted by these gals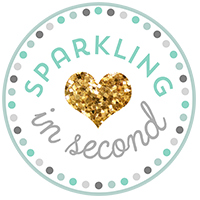 This week we are to dare to dream about what we'd like to get out of our TpT experience.
I've written before that I bought products for quite a few years on TpT before I ever opened my own store. Let's face it- it's expensive to create materials (hello cute clip art & fonts) and VERY time consuming. When I finally created a product worth listing on TpT, I was hooked. I love being able to create products that are useful to my first grade team. I make what I like to use in my classroom or something the other teachers think would be useful.
There is something very satisfying about seeing the little copyright ©thechocolateteacher at the bottom of pages I'm using in my classroom! This is extremely motivating to me! I also like the feedback I receive about how useful a product was to another teacher. It never gets old!!!
Oh- an added perk is that I can buy all the adorable clipart I want now, because I actually am using it!
Another thing I hope to do is save money towards another home. I am currently saving 50% of what I make towards a new house. It's not a huge amount yet- but it's fun to watch it grow little by little.
I am not a fan of debt. I pretty much don't carry little debts month to month- but we do have a house payment and student loans (my husband went back to school 5 years ago). My dream is to live debt free! I'm pretty good about chiseling away on these big debts each month with our paychecks (I try to pay extra- I hate paying for interest!). I am looking at retiring in 5-7 years and my dream is to have no debt when I retire! I don't think a teacher's retirement is the biggest and I don't want to have to live watching every single penny when I retire.
My husband and I have taken several mission trips- what a wonderful experience! We have also met some wonderful missionaries that are in the position of having to raise their own support. TpT has provided the means to increase what we've already been giving to missions. It's a great feeling to be able to partner with someone to help them accomplish their call!
I hope you're finding fulfillment in pursuing whatever your dream is! I know my TpT experience has been a way to help me fulfill mine!